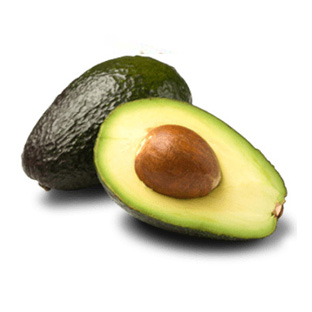 Avocado oil is currently a key ingredient in natural skincare, praised for its amazing skin properties!
It is abundant in omega 3 and omega 9 fatty acids, antioxidants, minerals and vitamins A, C, D and E. Containing several vital skin nutrients and phytosterols, it is a powerful moisturizing agent, preventing water loss from the skin and locking moisture inside the skin cells. In fact, the contained vitamins E, A and E are found to be very effective in moisturizing the skin, as well as in protecting it from damaging UV rays. Brimming with antioxidants, avocado oil is able to neutralize free radicals on the skin, defending it from oxidation and aging.
Its concentrate in oleic acid boosts the skin's natural collagen production, and hence enables the creation of new skin cells! Loaded with essential fatty acids, avocado oil efficiently mitigates wrinkles and fine lines, helping the skin to retain its elasticity and plasticity, and regenerate. It enhances the healing of sunburned skin, offering instant relief.
It has strong anti-inflammatory properties, effectively combating skin infection and inflammation.
While it works wonders on dry, dehydrated and damaged skin, avocado oil works perfectly on normal and sensitive skin as well!
We use organic certified avocado oil in our pure cosmetics to ensure that all of its amazing skin properties are kept intact. Incorporate our skincare products with avocado oil in your daily beauty routine and your skin will thank you!