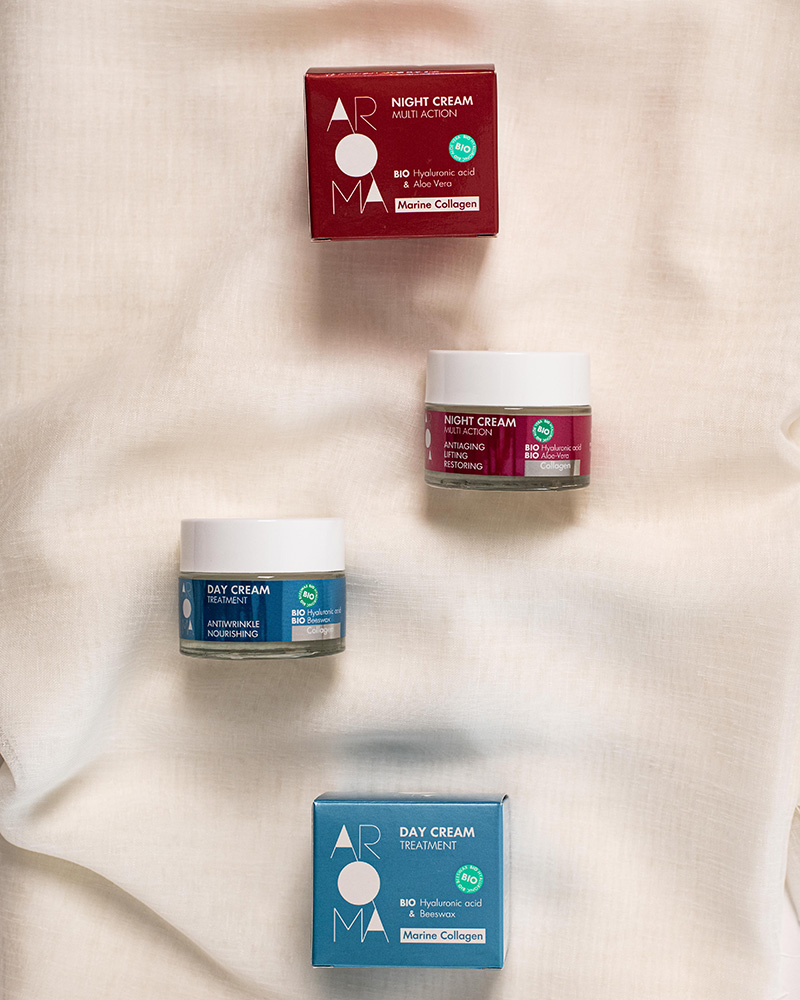 We consider offering you the best facial emollience our duty!
Explore our Basic face care AROMA collection, made with natural ingredients, for the ideal face care at home!
Start your beauty routine at home with our fine olive oil facial scrub with balsam, continue with our nourishing day cream treatment enriched with organic hyaluronic acid, organic beeswax and collagen, and finish it off with our nurturing multi-action night cream containing organic hyaluronic acid, organic aloe vera and collagen.
Our high-quality face care products will deeply nourish your skin on the face and neck and result in velvet, radiant skin!