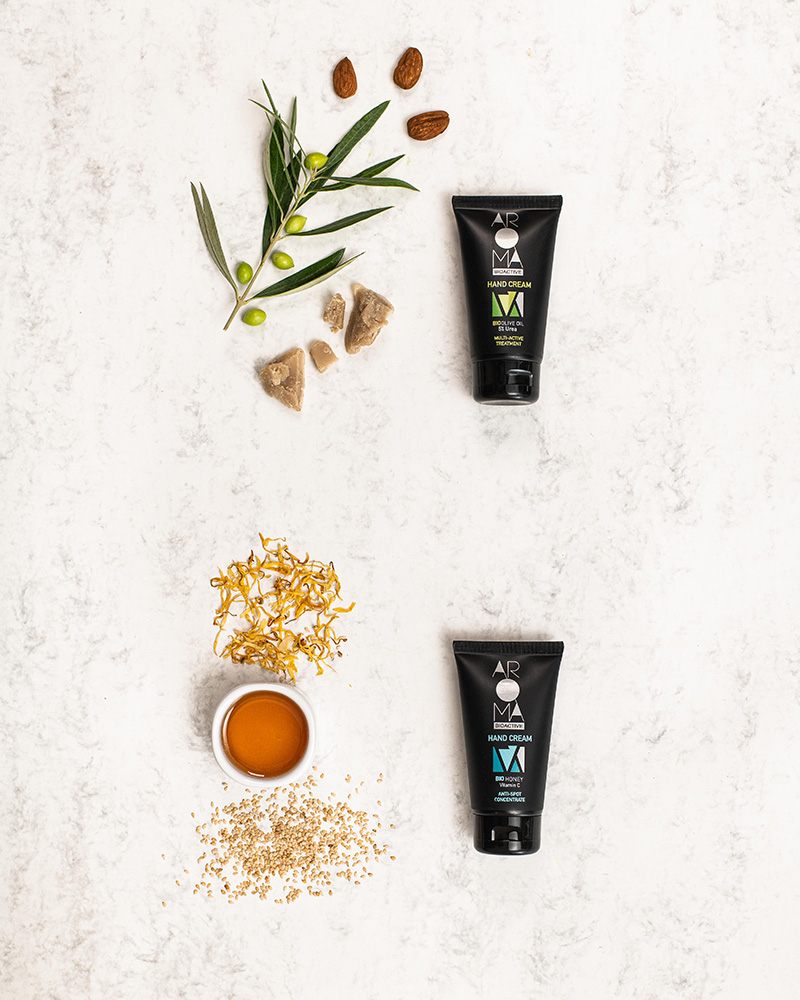 It's a fact: we all focus on our face and neck to look youthful and beautiful. But there's another part of our body that is exposed every day and deserves great care and protection: our hands! After all, our hands can reveal our true age!
Our premium hand creams from the AROMA BIOACTIVE collection are created using highly nutritional organic ingredients such as honey and olive oil, combined with potent active ingredients, such as vitamin C, urea, marine collagen and hyaluronic acid.
Their highly active concentration repairs dry, cracked skin on fingers and palms, deeply nourishing and hydrating the skin, while diminishing dark spots on hands, leaving the skin brighter, supple and youthful!