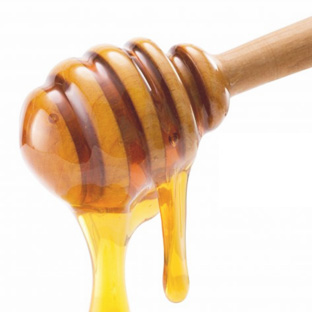 Honey is an incredible natural ingredient used in skincare for centuries: and this can't be a coincidence!
As a natural antioxidant and a perfect natural moisturizer, honey deeply nourishes and soothes the skin, creating a moisturizing film which protects it from damage. Its amazing anti-aging and moisturizing properties increase our skin's elasticity and glow!
Furthermore, it boosts the production of new skin cells, while healing wounds faster. It is, therefore, an ideal natural remedy and relief from skin injuries, such as sunburns.
Having strong antiseptic and antimicrobial properties, it balances the bacteria found on our skin and fights against possible infection. It is found to efficiently treat psoriasis, eczema, as well as acne, cleansing the pores thoroughly and keeping them unclogged.
Last but not least, it works great as a natural gentle exfoliator, removing dead cells from the skin, hence making it look refreshed and radiant!
Our high-quality cosmetics contain certified organic honey, ensuring that our products are not only pure and healthy, but also efficiently provide our body with all of the amazing beauty properties of honey!